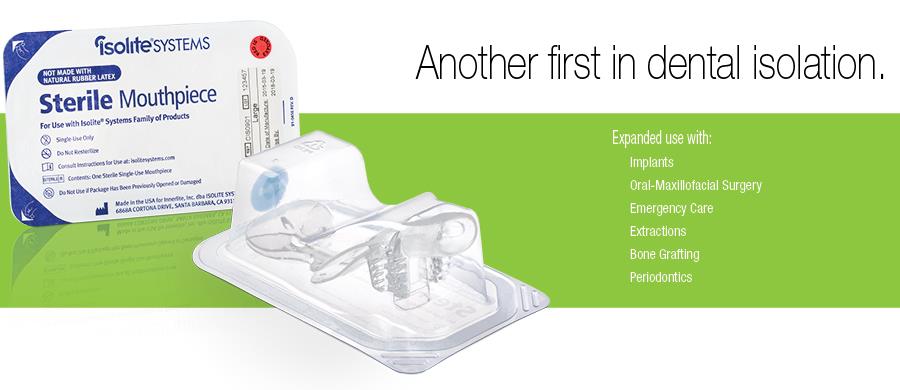 Sterile Mouthpiece
for all isolite systems products
Another first in dental isolation
Surgical dental procedures are now even easier. Using the Isolite® Sterile Mouthpiece you have control over blood and debris like never before allowing you to focus on dentistry and worry less about everything else.
Available in a full range of sizes to best fit every patient.
Expanded use with:
Implants
Oral-Maxillofacial Surgery
Emergency Care
Extractions
Bone Grafting
Periodontics
Individually packaged in thermoform trays with a Tyvek lid and supplied in convenient operatory boxes of 3.