Explore Dental Isolation Systems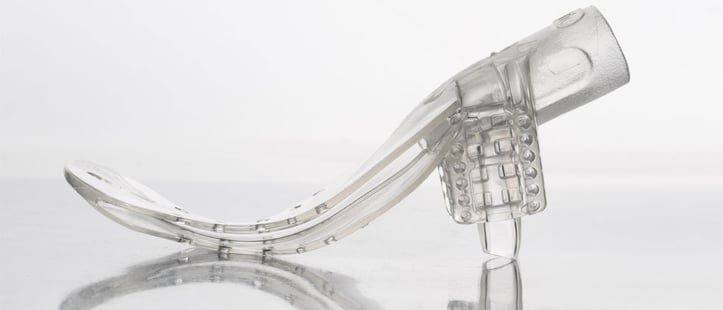 The Brilliance is in the Mouthpiece
The brilliant design of the patented Isolite mouthpiece is the heart of the Isolite® system and is the point at which illumination, isolation and aspiration converge. Mouthpieces are constructed of a flexible polymer not made with natural rubber latex that is softer than gingival tissue for a patient experience that's comfortable.
---
State-of-the-art dental isolation for your practice
Isolite®, Isodry®, and Isovac® are used with our patented Mouthpieces, which offer continuous hands-free dual channel suctioning. Evacuation and oral humidity control are so complete that testing demonstrated that isolation accomplished via Isodry is as dry as using a rubber dam. Additional benefits of continuous suction include:
Patient comfort, no feeling of gagging or choking.
Control of over-spray when using ultrasonic equipment
Significant reduction in aerosols in the operatory
Helps control powdering associated with CAD/CAM procedures
Less mirror fogging
Isolation, protection, moisture and humidity control, and intra-oral illumination
The one that started it all! For over fifteen years, Isolite has been the titanium standard in Non-Rubber Dam Isolation. Isolite is a fixed asset that integrates into your existing dental chair, providing clear, adjustable intra-oral illumination, tongue and cheek retraction, and, most importantly, dual quadrant hands-free suction, allowing the dental assistant to focus on anticipating and responding to the dentist's needs, increasing productivity and reducing chair time.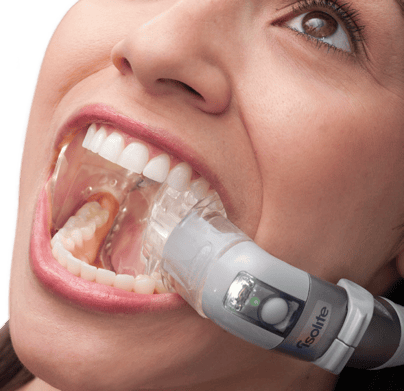 ---
Retraction, protection, and moisture and humidity control
If you prefer to work without the aid of intra-oral illumination, Isodry still improves the dental experience for you, your team, and your patients by giving you total control of the oral environment. Isodry is a fixed asset that integrates into your existing dental chair, enabling you to comfortably keep your patient's mouth open, retract the tongue and cheek, improve visibility, regulate moisture & oral humidity, and virtually eliminate sources of contamination.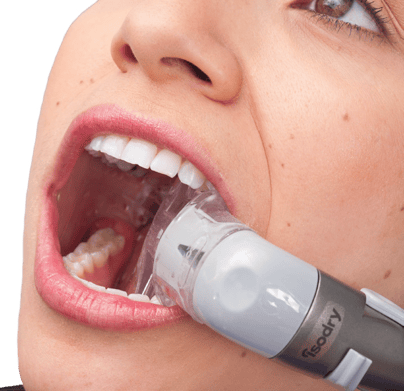 ---
Portable oral control, retraction, and protection
"Four-handed" dentistry for your hygienist! Fully autoclavable, Isovac is a fixed asset that temporarily replaces your existing HVE valve by connecting directly onto the HVE coupler whenever you need it. Providing the same superior dual quadrant hands-free suction and retraction as the Isolite and Isodry, it's like having an assistant for your dental hygienist. Each Isovac comes with three control heads so one is always ready when you need it—one on the chair, one in the autoclave, and one ready for your next patient.
---
ISODRY®

ISOLITE®

ISOVAC®

SPECS

Non-Illuminated

Ideal for:
Main / Auxiliary Operatories

Illuminated

Ideal for:
Main Operatories

Adapter

Ideal for:
Auxiliary/HygieneOperatories




Intra-Oral Illumination

10,000-hour 3-watt LED
with 5 Intensity Levels

Cure Safe Mode

N/A

N/A

Dual Quadrant Hands-Free Suction

Autoclavable

Only the LED Smart Stick should not be autoclaved

Dimensions

2 x 1 x 3 in

(50 x 25 x 75 mm)

2 x 1 x 3 in

(50 x 25 x 75 mm)

2 x 1 x 3 in

(50 x 25 x 75 mm)

Weight

1 5⁄8 oz (47 g)

2 3⁄16 oz (62 g)

1 7⁄16 oz (41 g)

Material

Bio-Compatible
Surgical-Grade Titanium

Bio-Compatible
Surgical-Grade Titanium

Bio-Compatible
Polymer

Integrated 60 in (1.52 m) Power / Vacuum Hose

Power Supply

N/A

100–240 volts
50–60 Hz

N/A

100 Mouthpiece Starter Pack

Maintenance & Accessories Kit

30-Day Risk-Free Trial

One-Year Warranty

Isolite Advantage Eligible

Iso+ Extended Warranty

+ $99 for 1 Year
+ $149 for 2 Year

+ $99 for 1 Year
+ $149 for 2 Year

+ $99 for 1 Year
+ $149 for 2 Year

Live Training (a $300 value!)

$1,045

$1,945

$949


Buy Now

Buy Now

Buy Now